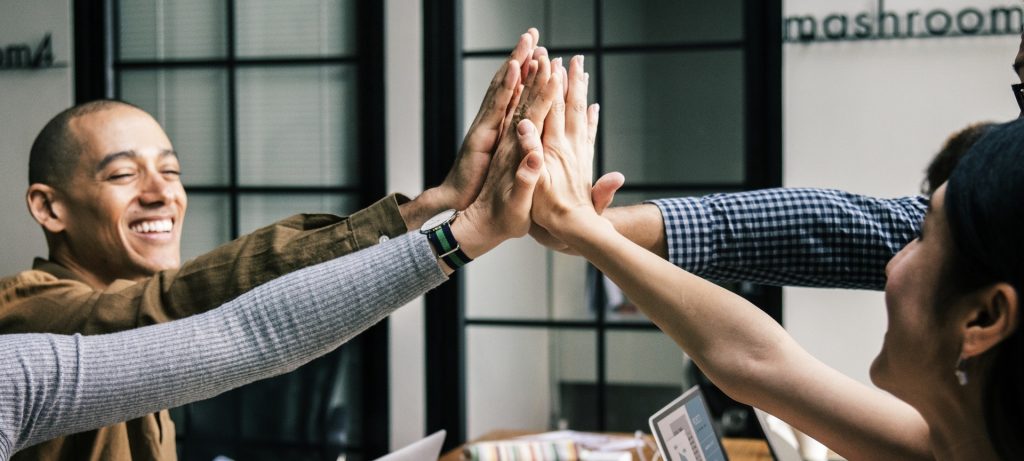 Just as ToastMasters prepares individuals for the challenge of public speaking, Nancy Chin-Wagner's PowerConnector groups can prepare you to network at the top of your game.
PowerConnector Group Facilitation
PowerConnector groups allow a cluster of people to train, practice and network together before going out on their own. Speakers are introduced with topics which are beneficial and interesting to your business. Groups meet on a regular schedule with a small charge for each session. To be informed on the upcoming events you can subscribe to the PowerConnections newsletter by clicking on the "Contact" tab and include your email address. We will send you an email to confirm you would like to receive the newsletter. There is no long term commitment required, which allows members to enjoy the knowledge-sharing and support of the group for as long as necessary, leaving when they feel confident and comfortable.
Each session begins with a knowledge building training session from Nancy or a guest communication expert, and education is followed by formal practice exercises and finally more relaxed networking. PowerConnectorgroups can be open to anyone or themed to bring people together with similar situations such as sales professionals, newcomers to the area, fearful networkers or new business owners.

Nancy was one of the first people I met and immediately connected with at the Boulder Chamber of Commerce. She's so warm and authentic, and always eager to help make connections. Nancy's strengths are in her ability to really tune into people, get to know them, and constantly think of ways she can connect people in her network.
She never forgets a name or a face, and is an invaluable resource because of her vast and deep relationships in our community. I like to call her the Networking Maven. Spend some time with her and you will immediately be rewarded!
Erin Ratay, Ratay Realty Group

In an effort to move across the country and build a new life, I was put in touch with networking extraordinaire, Nancy Chin-Wagner. Not having any idea where to start, Nancy not only put me in touch with people that offered career advice and help, she also made sure I was prepared for such a move. I find great comfort in knowing the genuine care Nancy has for the people she knows and is helping.
She continues to keep in touch, offering her constant support and advice. I now live and work in New York City, and could not be happier. Though networking can be a tedious process, it is crucial. Nancy will not only help you to set goals and reach them, she will be there every step of the way!
Ke'ala Warwick, CU Grad